With the new restaurant concept, almost every table becomes a temple of culinary delights. We serve with plenty of room for enjoyment to all the most beautiful places of the Rote Wand. Around the fireplace, in the lounge, in the Stuben, to the wine racks and more. Here you can enjoy your breakfast, lunch, your dinner menu or a few fine snacks in between with plenty of space as a side dish.
Breakfast without having to get up
Where would you like your breakfast served? Fireplace or lounge?
The Rote Wand team pampers its guests with even more service in the morning. You don't have to serve yourself from the buffet, we'll serve you! With everything you enjoy in your morning to tingle your taste buds, and a little bit more. Coffee brewed freshly at the table, delicious muesli varieties, breakfast creations you can combine yourself and more bring tasty variety for an unparalleled start in the morning.
Everything else your heart desires, we will be happy to serve you at your breakfast table.
Perfect drinks and culinary snacks, cordially served at your table, always with style.
Those who have become thirsty from hiking, skiing or simply from the fresh air can enjoy perfect drinks and fine snacks at our bar & lounge.
Our bar team is looking forward welcoming you!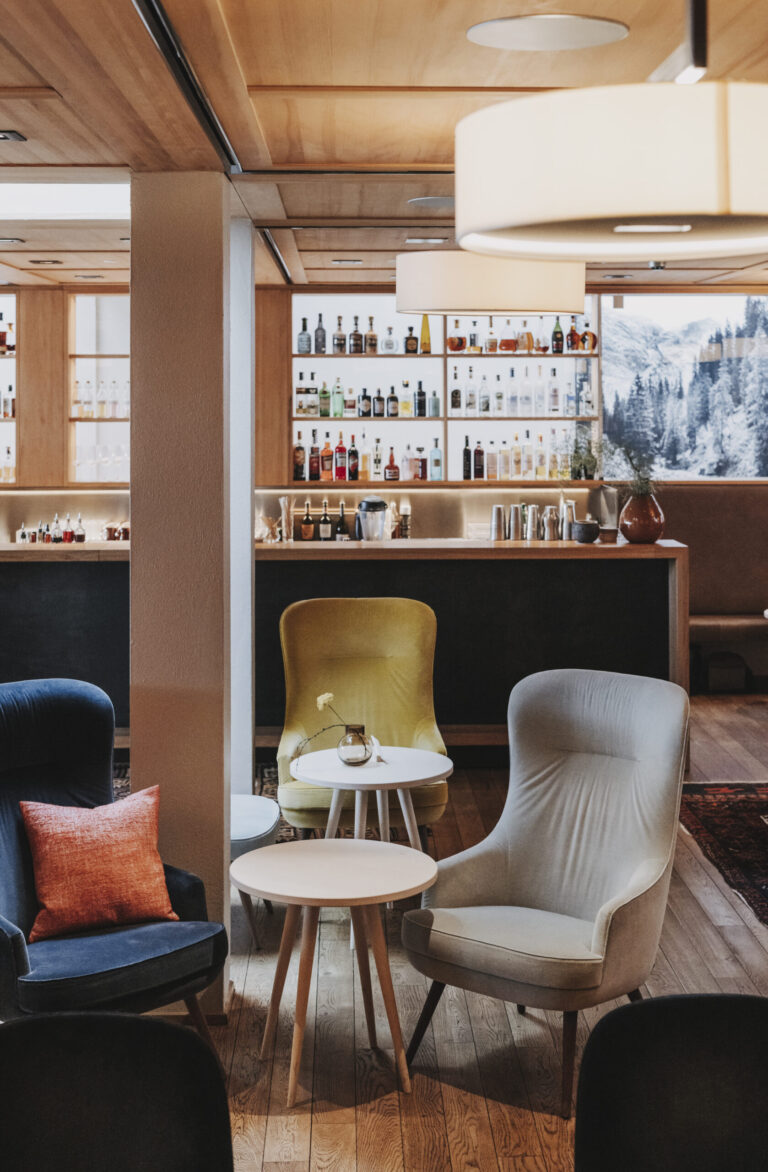 Your place in the sun – fantastic view and relaxation included.
Take a seat in one of the most beautiful places in all of Zug: on the sun terrace of the Rote Wand Gourmet Hotel. Enjoy your snacks and drinks while the sun gently warms you and your gaze wanders over the summer and winter heated outdoor pool to the nearby Madloch. Yes, this is the place to be.
Gourmet à la carte
A vacation in the mountains in Lech am Arlberg is a time of great freedom. And this summer, the Rote Wand is therefore serving all delights and experiences with maximum freedom for you.
You only have to book your room including gourmet breakfast. Then choose everything else according to your individual preferences and plans.
Dinner at the Rote Wand Chef's Table one evening?
À la carte or a fondue in the Rote Wand Stuben?
A wine tasting at the Friends and Fools Lounge?
Or would you perhaps, instead, prefer to dine somewhere outside of the hotel?
Anything is possible, as summer in the mountains à la carte makes your enjoyment a very individual matter.